VirtualRehab Becomes First VR Platform to Receive Medical Device CE Mark Approval
BY: FG Team
30 September 2014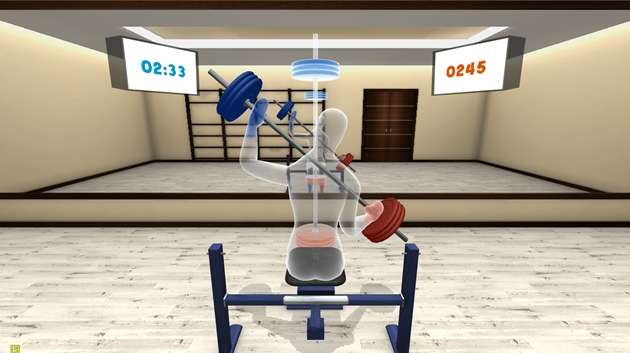 images: VIRTUALREHAB
VirtualRehab has become the first virtual reality platform to get medical device CE mark approval from the European Commission.
VirtualRehab has become the first virtual rehabilitation software to receive the CE mark approval and be classified as a Class I medical device by the European Commission. It is also the only certified, clinically validated motion capture physical rehabilitation software that uses Kinect and LeapMotion virtual reality solutions approved by the EU to design hardware and software for use in healthcare.
The advanced VR platform conforms with the EU's Medical Device Directives regulatory system and is used in the treatment of a wide range of neuromuscular, neurodegenerative, and neurovascular disorders including Parkinson's disease, stroke, multiple sclerosis, brain injury, Alzheimer's disease, and dystrophies. The software is also used with seniors to improve their mobility.
"This is a significant step for VirtualRehab opening up access to new healthcare markets in Europe and beyond. We believe that virtual reality has the ability to transform how patients feel about physical therapy, and recover quality of life through day-to-day motivation," says Unai Extremo, founder of VirtualRehab. "Our video game technology and telerehabilitation is scalable and designed by specialists who can create custom therapy programs for each patient, track exercises online and use data analytics to monitor progress. There is still much that can be done in this emerging field and we are focused on continued innovation to improve patient welfare through immersive technologies, serious games and engaging 3D technology."
VirtualRehab was developed in collaboration with a team of physical therapists and neurologists. The virtual rehabilitation software is endorsed by the Spanish Society of Neurology and currently used with patients in the Neurorehabilitation unit of the National Hospital for Neurology and Neurosurgery (NHNN) Queen Square, part of University College London Hospitals NHS Trust and the largest facility in the UK dedicated to caring for patients suffering from traumatic brain injury, stroke, spinal cord injury, MS, Parkinson's disease, cerebral palsy, and other neurological conditions.
"Queen Square has a long history of using the most innovative solutions to provide our patients with the best therapy possible," says Dr. Nick Ward, a neurologist and neuroscientist working both at NHNN and the UCL Institute of Neurology. " We are aware of the benefits of using traditional videogames with some of our patients, and when we saw the possibilities that VirtualRehab offered, especially the customizable games and patient data monitoring, we were immediately interested in incorporating it into our existing services. After having used VirtualRehab and receiving such positive feedback from both patients and therapists, I firmly believe solutions like it can form an important part of neurorehabiliation therapies to improve the overall quality of life of patients."
A recent study showed that VirtualRehab, combined with traditional rehabilitation, is effective with MS patients when used continuously over a period of time with a professional therapist. The clinical trial with the platform showed particular improvement in patients' static and dynamic balance, functional independence, and fatigue levels.
The study was developed by the Basque Foundation of Multiple Sclerosis and the Neurorehabilitation Department of the University of Navarra Clinic, and the results were presented at the 8th World Congress for Neurorehabilitation in Istanbul, Turkey, in April. Out of the 20 MS patients who participated in the study and used the platform twice a week over a period of 4 months, 40% improved their balance, 20% improved both their balance and gait, 13% saw an improvement in their functional independence, and 47% showed improvements in their levels of fatigue.
The benefits seen in the study were not just physical, as 27% of the patients reduced their anxiety levels and 13% had lower levels of depression after the intervention.
VirtualRehab is used with patients across Europe, with almost 900 hours in therapy logged in more than 8,500 game sessions.