VirtualRehab Hands Platform Uses Cognitive Gaming to Improve Fine Motor Skills
BY: FG Team
30 September 2015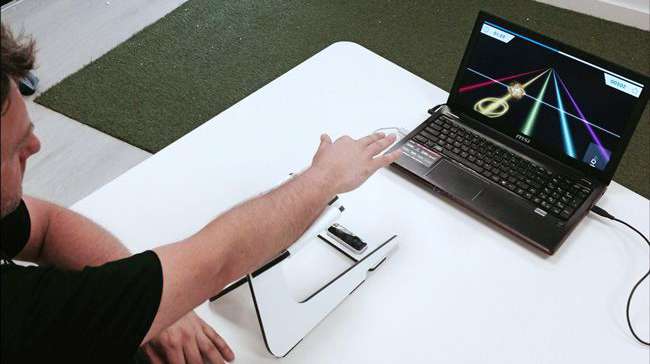 image: VIRTUALREHAB
VirtualRehab Hands is a collection of interactive games developed for rehabilitation with the VirtualRehab platform.
The therapeutic games are designed to help patients recover fine motor skills of the hand by performing a range of exercises with their thumb, fingers and wrist. To capture the movements of the hand, the platform uses Leap Motion, a diminutive sensor that also enables patients to do their exercises at home.
VirtualRehab, the first VR rehabilitation platform to receive CE mark approval from the European Commission, was developed for supervised use with therapists and clinical professionals and created for patients suffering from neurological conditions, including stroke, MS, traumatic brain injury and cerebral palsy. It is used to improve dexterity of the hands by training patients to coordinate small muscle movements in their hands and fingers. Watch the video to see some of the games available with the platform.
Related news:
VirtualRehab Hits Important Milestone with 10,000 Game Sessions Played
Virtualware Launches First Hand and Body Therapy Video Game
VirtualRehab Becomes First VR Platform to Receive Medical Device CE Mark Approval