Welfare Denmark's Virtual Rehabilitation Platform Helps Patients Recover Faster
BY: FG Team
17 March 2015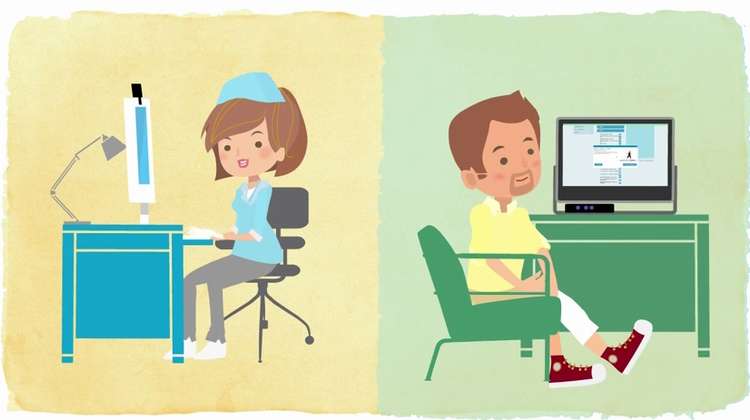 images: WELFARE DENMARK
Welfare Denmark's Virtual Rehabilitation platfom helps patients recover faster while allowing therapists to care for more patients at the same time and cut costs of treatment.
Welfare Denmark, a Danish leader in welfare technology systems, has developed an advanced Virtual Rehabilitation platform that allows patients to do their prescribed therapeutic exercises at home and recover faster than they would in traditional rehabilitation programs. The innovative platform also enables physical therapists and other medical professionals to monitor patients' progress remotely and adjust their programs as necessary, effectively allowing them to treat more patients at the same time and significantly reduce the costs of rehabilitation.
Developed in collaboration with physical therapists and scientists, Virtual Rehabilitation uses the Microsoft Kinect for Windows and offers a series of dynamic, effective exercises tailored to each individual patient and sends advanced training data and actionable insights to therapists for analysis. The platform is very accessible and engaging to patients, who find the interactive games more motivational and encouraging than standard therapy programs. The platform guides patients through therapeutic exercises, tracks their progress, corrects their movements in real time, and allows their therapists to see whether they have completed their exercises.
The platform is simple to use and sends the data via a mobile network. It does not depend on an Internet connection, which makes it even more user friendly. When a patient makes a call, the platform transmits the data to the therapist.
Virtual Rehabilitation facilitates access to health care, allowing patients to get professional guidance and clinically proven therapy programs at home, work or a community centre. The platform is currently used in senior care, but also has a varied range of other applications, including training, proactive care and prevention, and treatment of occupational and other injuries.
Welfare Denmark specialises in developing solutions for the health care industry and offers tested virtual products for rehabilitation and relocation guidance. The company is dedicated to creating innovative solutions that make a real difference by saving time and money while simultaneously speeding up the recovery process for patients. The company's technologies have been successfully used by rehabilitation professionals across Denmark.
Watch the video below to learn more about the Virtual Rehabilitation platform.