YouRehab's Rehabilitation Solutions Offer More Successful Therapy with Interactive Games
BY: FG Team
22 April 2016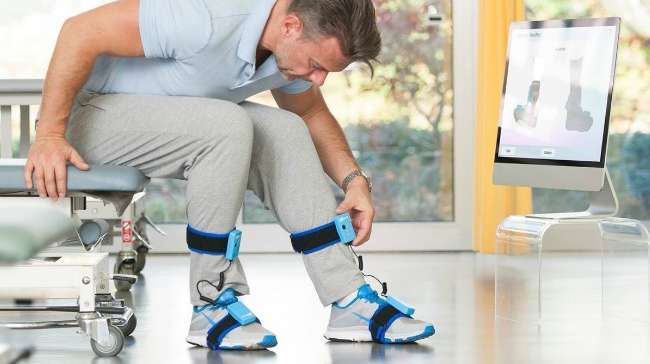 images: YOUREHAB
YouRehab's innovative rehabilitation products use gamified exercises to make therapy programs more attractive and more successful.
YouRehab's award-winning rehabilitation solutions combine motivational games with advanced sensor technology to gamify therapeutic exercises and make rehabilitation more fun and ultimately more efficient for patients. The Swiss company uses gamification to motivate patients to achieve and exceed their therapy goals throughout the different stages of their therapy program, from early rehabilitation at hospitals to ongoing therapy at home.
Based on extensive research, YouRehab products offer flexible long-term therapy for many different conditions, including multiple sclerosis, Parkinson's, stroke, cerebral palsy, spinal cord injury and traumatic brain injury.
The products are easy to transport and adapt to individual patients undergoing a wide range of therapies, and they offer a variety of interactive exercises and levels of difficulty to support and encourage patients' progress, both in clinical rehabilitation and at home.
YouGrabber, which consists of a pair of data gloves with integrated sensors for movement tracking, was developed for the rehabilitation of patients with sensory-motor and cognitive impairments. It offers exercises designed to improve patients' visuo-motor finger, hand and arm coordination. Rehabilitation programs with YouGrabber can be adjusted to patients' needs and abilities, while the sensor technology enables real-time feedback during therapy sessions, as well as detailed reports of patients' progress in training.
YouKicker, which comes with two sets of electronic sensors, four velcro belts and software, helps patients with walking difficulties improve leg and foot coordination, balance and gait stability. The solution was designed to offer mobility support and interactive therapy for the knees, lower legs and feet. Both YouGrabber and YouKicker use virtual reality technology to support the therapy of patients with central nervour system disorders, orthopaedic impairments, neurodegenerative disorders, and cognitive attention and reaction deficits.
YouInteract combines the different ground-breaking possibilities with these interactive technologies to create innovative solutions based on customized sets of ideas. These can include anything from solutions to manage incontinence to platforms designed to motivate seniors to be more active, preserve their cognitive capabilities, and increase their independence.
Watch the video below to see YouRehab's solutions at work.