YuGo Offers Effective Rehabilitation with 3D Virtual Reality Games
BY: FG Team
19 November 2014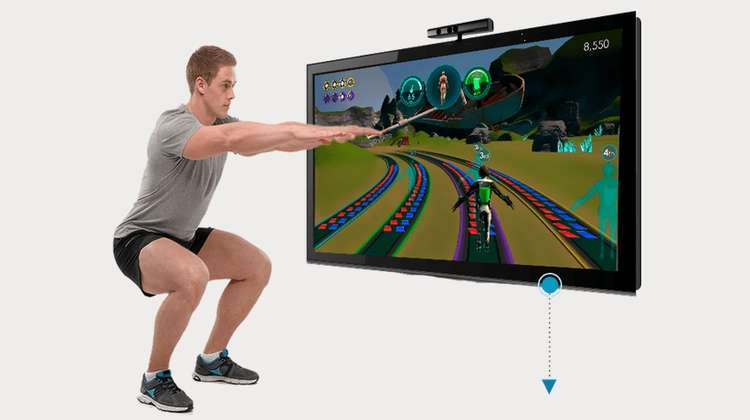 images: BIOGAMING; YuGo by BioGaming FACEBOOK
YuGo is a rehabilitation platform that uses interactive games to make physical therapy more fun for patients and increase their satisfaction and compliance.
YuGo is an innovative gamification platform designed to make at-home rehabilitation more compelling and entertaining for patients. The physical therapy programs available with the platform are always fully supervised to ensure that patients get an effective rehabilitation.
The e-Health platform allows physical therapists to create professional, personalised exercise programs for patients which are then automatically converted into interactive virtual games that the patients can play while following the rehabilitation program. Therapists can create digital exercise plans in only a few seconds.
The games available with the YuGo platform are narrative-based and feature original characters and creatures. They challenge patients to compete and overcome obstacles to earn high scores and progress to new game levels. The games are dynamic, goal-oriented, mission-driven, and use rewards to motivate patients to keep exercising. Patients can use a virtual trainer, or play racing games or Simon Says while performing their physical therapy exercises. Their goal is not to complete a set of 30 repetitions, but to win a race or advance to the next level of the game. The virtual trainer is an option available to patients who, for whatever reason, do not find the idea of playing video games appealing.
Physical therapists can use YuGo to create in-clinic programs or exercise regimes that patients can do at home. The tele-monitoring platform was developed to improve physical therapy adherence, reduce the number of visits to the hospital, and cut costs for both patients and physical therapists. The software requires a professional to prescribe a set of exercises based on the patient's clinical needs. Therapists can use the platform to adjust exercises in order to ensure steady, continuous improvement. The advanced gesture recognition technology and analysis algorithms provides them with detailed reports that give them a complete picture of the patient's performance and progress.
The YuGo platform uses the Kinect camera's 3D sensing technology and combines it with biofeedback technology to track the patient's performance in real time. YuGo can accurately detect body movements, display them on a screen, and generate instant feedback on the quality of the patient's performance, alerting patients when they do an exercise incorrectly and offering suggestions for improvement. The platform also provides physical therapists with a summary of exercise results and advanced reports, making it easy for them to monitor the patient's progress and compliance.
The rehabilitation platform currently provides rehabilitation programs for the lower limbs and can address issues like ACL reconstruction, lower limb fractures, ankle sprains, and knee or hip replacements.
YuGo was developed by BioGaming, a multi-disciplinary company that specialises in creating 3D assisted solutions that provide engaging, game-based home rehabilitation. The team that created the rehabilitation platform consists of physical therapists with experience in different fields including sports and neurological rehabilitation.
BioGaming was named among one of the six best applicants at the eHealth Venture Summit and Innovation Award at the 2014 MEDICA, held in Dusseldorf, Germany from November 12 to 15. The company launched its physical therapy 3D computer games at the event and received very positive response. The team that created YuGo was invited by the U.S. Embassy to an event celebrating their achievement.
As part of the pre-launch program, BioGaming has made a beta version of the YuGo platform available to selected clinics. The platform is currently only available to physical therapists. It comes with a Kinect and a small PC designed for use only with BioGaming software.