Mayo Clinic's HAIL Lab Uses Exergaming to Improve Seniors' Quality of Life
BY: FG Team
3 December 2014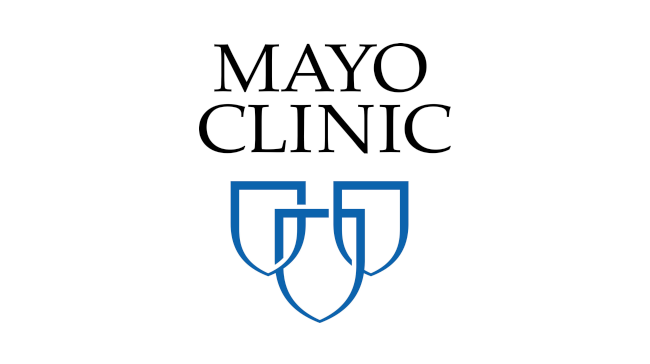 images: MAYO CLINIC
The Healthy Aging and Independent Living (HAIL) Lab, opened by the Mayo Clinic Center for Innovation in 2011, uses active games to help seniors stay healthy and independent.
The Mayo Clinic's Healthy Aging and Independent Living (HAIL) Lab is a "living lab" opened by the Mayo Clinic Center for Innovation to help seniors remain at home and stay independent and healthy. The lab was created in 2011 with the goal to pilot, test, design and prototype new services and technologies designed to improve the quality of life for seniors.
The HAIL Lab was opened in the Charter House, a continuing care retirement community in Rochester, Minnesota. The facility occupies 4,300 square feet and has a nursing station, four apartments, and a large common living area. The rooms simulate a typical home experience, allowing researchers to analyse risks for seniors and identify opportunities for improvement. The entire area is equipped with video recording technology that captures seniors' activity live and also digitally for analysis and review. The sensors used at the lab can detect foot-level movement and monitor change in gait, and heart rate monitors are used to evaluate stress among the residents.
The HAIL Lab has an active gaming program for seniors, using video games to motivate them to exercise and improve their cognitive and social skills, as well as overall physical and emotional well-being. The Exergaming for the Elderly project aims to optimise the existing range of active games, identify any barriers that keep seniors from playing and exercising, and study how exergames motivate seniors to stay physically active. The researchers are using the XBOX Kinect video gaming system to see what seniors are responding to and how to stimulate exergaming behaviour among them.
The HAIL Lab is a place for focus groups, discussions, observations and workshops, as well as for research and development of new technologies that help seniors restore and improve physical function and delay functional decline. The goal of the researchers at the facility is to better understand the needs of seniors and to use the insights to create tools to help them live longer and stay independent. HAIL explores technologies for aging environments and creates assessment tools to determine when seniors might be at risk of injuring themselves. The facility provides researchers with a unique environment where they can conduct research with real consumers in-house.
Work in the HAIL Lab is focused on several experimental zones. The living environment is a zone where researchers observe and explore the use of technologies among seniors, study risks, and pinpoint the opportunities to improve seniors' daily life. The researchers also study transitions between dependent and independent environments to be able to anticipate seniors' needs during transition. The caregiver zone allows researchers to explore caregiver support around seniors with conditions common to aging and to determine what kind of support and training the caregivers need.
The HAIL Lab is supported by a consortium of organisations that provide expertise, strategy and funding. The consortium includes Best Buy, Good Samaritan Society, General Mills, and UnitedHealthcare.
The Mayo Clinic Center for Innovation focuses on human-centred design and uses research methods to create solutions that improve consumer healthcare delivery. Opened in 2008, the centre is integrated in a medical practice setting and uses an Outpatient Practice Redesign lab and the HAIL Lab to observe patients as they interact with healthcare providers in a clinical setting.
The HAIL Lab was created in collaboration with the Robert and Arlene Kogod Center on Aging, a research centre at Mayo Clinic dedicated to developing innovative solutions to improve the quality of life for seniors, and Charter House, owned and governed by Mayo Clinic.