Atomic Bands Use Smart Gesture Tracking to Teach Players Dance Moves and Kung Fu
BY: FG Team
29 March 2017
images: FUNKY BOTS
Atomic Bands are wearable motion tracking devices that use Bluetooth technology to deliver advanced motion tracking for gesture-based gameplay and active games with single and multiplayer options.
The Atomic Bands are a pair of wearable bands that use smart Bluetooth technology to deliver advanced full body motion tracking without a camera or console. The devices are designed to make workouts fun and help users learn real skills through active and augmented reality games with single or multiplayer options. The bands use haptic feedback, LED lights and OLED displays to provide wearers with feedback during martial arts, dance and fitness-based gameplay. Their features include gesture recognition, form analysis, rhythm training and a variety of innovative options for augmented reality gaming. The bands can be worn on the wrists or ankles and users can simply get a companion app on any mobile device to start playing. The devices are charged on a wireless Oracle base station.
Named one of the Top New Gadgets at CES 2017, the Atomic Bands are an excellent solution for gamers, fitness and dance enthusiasts, and beginner martial artists alike. They allow users to get creative in an augmented reality world and build virtual objects using only their gestures, or learn various martial arts and dance moves while also improving their rhythm skills.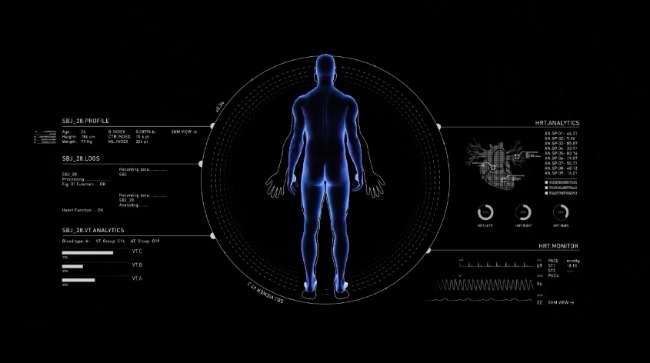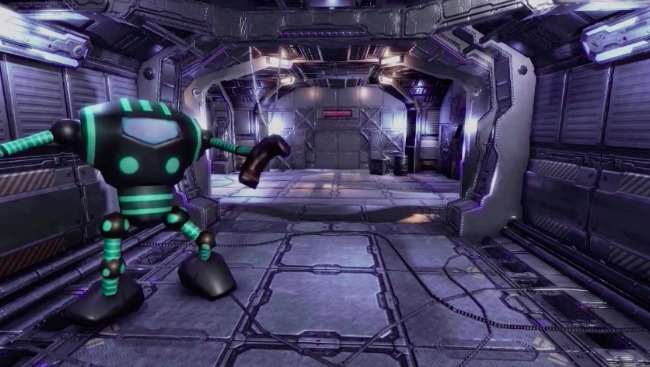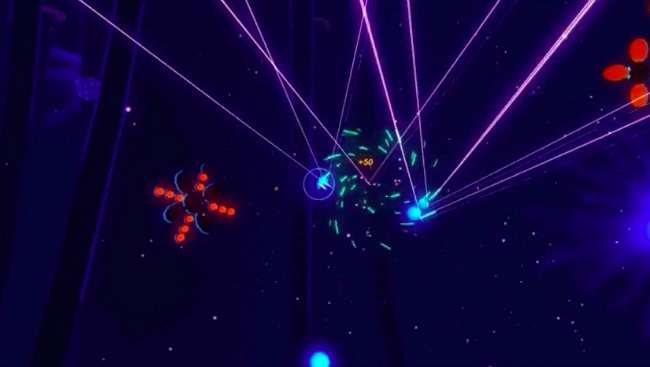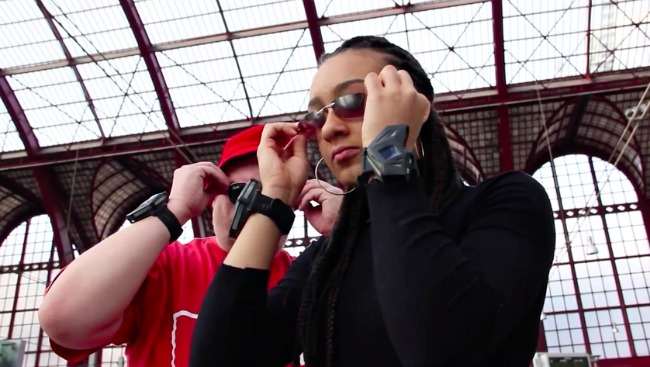 The Atomic Bands were developed by Funky Bots, a company spun off from a Belgian urban dance group in 2014. Funky Bots previously created BoomKLAKers, an app that teaches toddlers how to associate beat with movements, and Funky Bots, which allows kids to create their own robot dances. The company also developed the first motion sensor apps for street dance and tai chi, as well as an app for moving meditation. Recently, they partnered with Technogym, Alcatel and TCL to ensure that the Atomic Bands deliver a quality experience to users.
The company is currently developing several games for iOS and Android devices that will be available for free with the Atomic Bands. The offerings will include a robot fight game for two players, a dance battle challenge, a game to make circuit training more fun, one to challenge players to climb to the temple of heaven by learning various kung fu combinations inspired by Bruce Lee and Jackie Chan, and games that allow players to explore new planets or make music and create new 3D worlds with their gestures.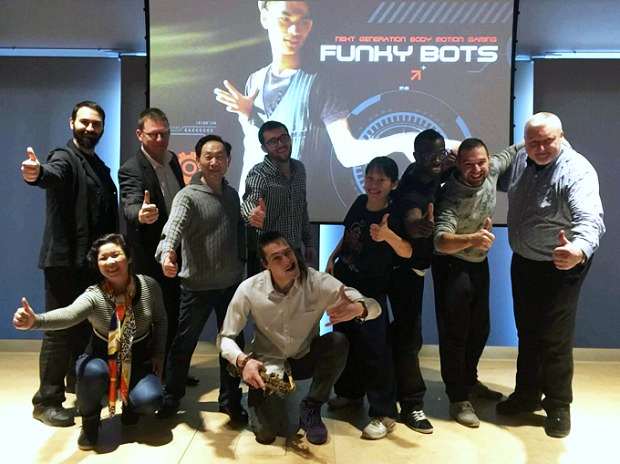 Funky Bots recently launched an Indiegogo campaign for Atomic Bands, which are expected to reach the first customers in autumn 2017.