CycleOps Introduces New Features for Better Virtual Training Sessions
BY: FG Team
23 September 2015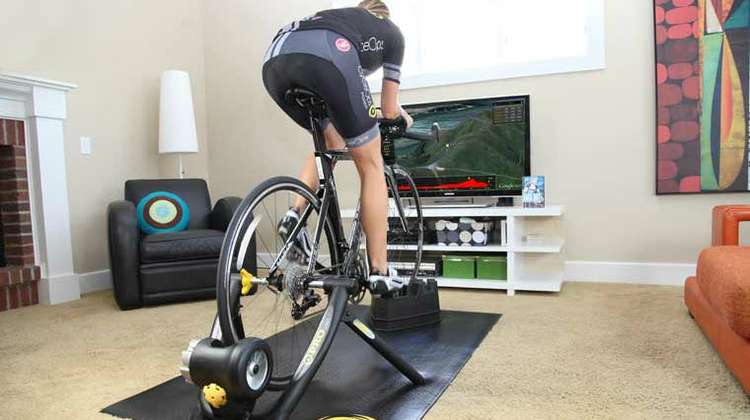 images: CYCLEOPS
CycleOps has announced a variety of new features for its virtual bike training software.
CycleOps has introduced a number of new features for its virtual cycling app for this fall. The company has completely redesigned its popular PC application, giving it a fresh layout and user friendly design. The application will now allow users to connect up to four trainers and offer several other interesting options, including real partners and face to face riding.
Designed to simulate the experience of an outdoor ride, the CycleOps training software allows indoor cyclists to train on courses around the world by using GPS data or Google Maps and resistance on the indoor bike trainer to recreate the conditions on the course. Users can also download virtual routes and compare their results to their friends and other users.
CycleOps is now introducing a new business model, providing users with a premium subscription with access to premium workout content and exclusive HD routes from third party providers. Premium membership will come with a catalogue of 30 to 90 minute workout videos created by PainCave, which will deliver motivational footage from some of the world's best bike races right to the users' living room. The premium video content will include Real Life Video HD quality routes.
The training app also has a new dashboard and will use a new notification system, enabling users to keep up to date with their CycleOps Virtual Training (CVT) and sending them reminders about the completion of their challenges. The challenges feature will become much easier to use, as cyclists won't need to access the web portal to manage their challenges anymore, but will be able to do this from within the app. The new features will also allow indoor cyclists to train like pros by introducing warm-ups and cool downs for every virtual ride.
Career mode, an entirely new feature, will let users track their progress, complete tasks and score points to cycle through different ranks and get World Chamionship status.