Blue Goji Announces Five New Games for Goji Play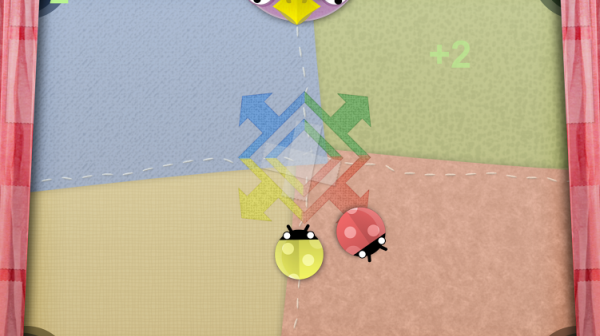 images: BLUE GOJI FACEBOOK
The interactive fitness company Blue Goji has announced five new games for Goji Play and will launch a developer program to expand its future offering.
Blue Goji will expand its offer of Goji Play games with five new gaming options, including the popular Into the Dead, developed by PikPok, and Pro Pinball, created by Barnstorm Games. These games will be available on Goji Play, a recently launched fitness gaming product designed to turn cardio workouts on fitness machines into engaging gaming experiences.
Adrian Barritt, Head of Development at Barnstorm Games, said in a release, "We're looking forward to bringing Pro Pinball to Goji Play. Pro Pinball is a fun game anyone can play, which is made even more simple and intuitive to play with Goji Play's cool controllers."
The company's expanded offering for Goji Play will also include three games designed to engage both body and mind in exercise. These are the block puzzle game Plunder Pit, the fast-paced brain teaser The Experiment, and It's Trivia Time, a game with more than 1,100 questions and 50 difficulty levels. All the new games are compatible with the Goji Play Activity Sensor and Play Controllers, and can be played while exercising on indoor bikes, elliptical trainers, treadmills, and similar cardio equipment.
Plunder Pit offers classic block puzzle gameplay and, at the same time, it uses features created specifically for exercise using Goji Play. The Experiment challenges users' memory, reflexes, and hand-eye coordination with a series of fast-paced mini-games. It's Trivia Time tests their knowledge as they are exercising and rewards them with high 'Cognitive Cardio' scores for their achievements.
Kai Huang, founder and CEO of Blue Goji, says, "Goji Play tackles exercise boredom by offering a variety of games to make workouts engaging and fun. We'll continue to add games on a regular basis, ensuring that there are fresh, new experiences for everyone."
The interactive games available in the Goji Play library can be accessed by iPad, iPhone, or iPod Touch. Goji Play uses Bluetooth 4.0 to connect to iOS devices, and it tracks users' distance travelled, calorie expenditure and time by monitoring their activity on cardio machines using an activity sensor attached to the users' pockets or shoes. The existing games available for Goji Play include the boxing game Fisticuffs and racing games Moto X and Spin and Die.
Along with releasing the five new games, Blue Goji will launch a Goji Play developer program, a new platform open to iOS developers who are interested in creating apps or games for Goji Play.