Be Healthy Now Initiative Helps West Virginia Students Get Active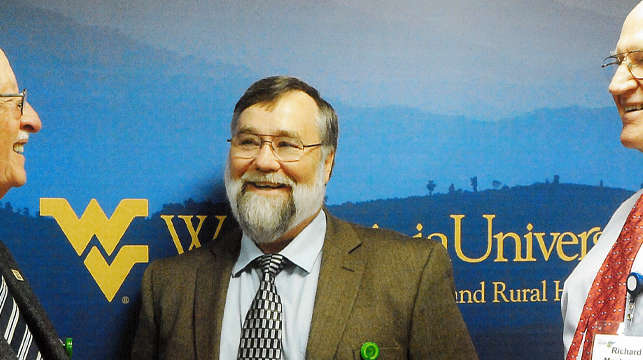 image: HSC.WVU.EDU
Cameron High School in Cameron, West Virginia held an open house event to show off their active gaming room, where students play video games and get exercise while having fun.
The exergaming room at the Cameron High School in Cameron, West Virginia, was installed as part of the Be Healthy Now Initiative, launched to fight obesity and other health issues related to sedentary lifestyles. The room is equipped with several television sets, a basketball arcade game, table tennis, an interactive lightboard game, and Xbox gaming systems among other equipment. It provides students with an exciting alternative to traditional PE class, helping them to get the exercise they need to stay healthy while playing a range of fitness games.
The school received funding for the equipment through the Be Healthy Now Community Initiative, a project started by the Northern West Virginia Rural Health Education Center in collaboration with the West Virginia University Institute for Community and Rural Health. Be Healthy Now is one of the initiatives launched in recent years that have introduced fitness games into schools with the goal to make student health a priority. The program, which aims to improve the health of communities in the Calhoun, Marshall, Taylor, Tyler and Upshur counties, was created through a two-year Center of Disease Control Community Transformation Grant amounting to almost $400,000. The exergaming room has had excellent results as the games have proven to be a popular choice among the students.
"It's an alternative to PE and it's been a big hit," Richard Moffo, physical education teacher, tells The Intelligencer / Wheeling News-Register. "Instead of being in the gym, kids get their physical activity in this room. More kids come out sweaty from this room than they do [from] the gym."
Be Healthy Now aims to improve the health of the communities in West Virginia, and a physical activity strategic plan in schools is one of the several projects that helps them accomplish this goal. They also educate communities and work places on nutrition, implement healthy concessions at various events and joint-use agreements for recreation centres and school gyms.
West Virginia has seen obesity rates rise to an alarming level in recent decades, accompanied by a rise of related health issues, including diabetes. Cameron High School is a model school for the initiative and Be Healthy Now is hoping to soon implement the program in other county schools to provide students with fun alternative ways of getting exercise and to help them start making better food choices. Active video games have proven to be a strong motivational tool for children who do not normally enjoy exercise and physical education classes, as the games allow kids to enjoy themselves playing without even realizing how much exercise they are getting.
"We're tired of the state being No.1 in so many bad things," says April Vestal, program director of the Institute for Community Enrollment at West Virginia University. "All we hear is national statistics on smoking, diabetes and chronic diseases in West Virginia. We want schools to see this. It's our hope more schools can see the value in Be Healthy Now and become just as passionate about it."