Elanation Eturbo Smart Watch and Kids App Use Games to Encourage Physical Play
BY: FG Team
11 December 2017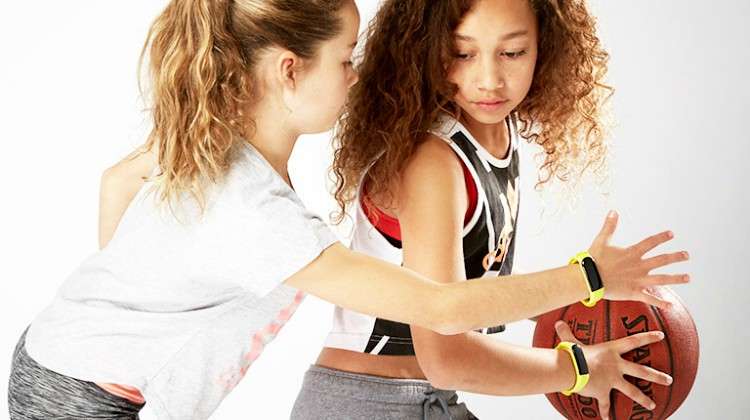 images: ELANATION
The Elanation Eturbo Smart Watch and Kids App immerse kids in Physical Digital Play™ adventures, encouraging them to be active in the real world to be able to explore and compete in virtual worlds.
Elanation, an award-winning active play platform developed for kids aged 5 to 12, combines motivational digital rewards with wearable technology to inspire kids to be more active. Using the Eturbo Smart Watch and the Elanation Kids App, the platform converts children's physical activity into points or power in an online game, allowing kids to keep playing, defeating monsters and exploring new futuristic worlds. Once their energy in the virtual world is depleted, kids are encouraged to engage in physical play in the real world in order to get the energy they need to keep progressing in the game. Kids can also use the platform to chat with friends, share their step achievements, compete in daily challenges to unlock rewards and video content, and check their stats on leaderboards.
The Eturbo Smart Watch tracks the wearer's steps, distance travelled and heart rate and rewards every 5,000 daily steps with videos, power-ups and secrets in the virtual world. The videos feature professional athletes who teach kids new skills every day. The watch is designed to be safe and fun and does not use GPS tracking, geo-location, photo sharing, or calorie counting. It can also be used in fresh or chlorinated water to count strokes while swimming.
The Eturbo connects via Bluetooth and works both with Android and iOS devices. The watch is durable and engineered to withstand children's active lifestyle. It has a built-in USB charger that makes it very easy to charge and a battery life that gets kids through the 5-day school week. A single device can be used by the whole family as it allows multiple players to create accounts.
Founded in 2016, Elanation is a lifestyle technology company dedicated to building a fun, safe and healthy community for children to play. Based in Sydney, Australia, the company creates smart wearable technology and digital worlds that make physical activity fun and improve children's health and wellbeing.
See some of the options available with the Elanation platform in the video below.