iWall and tapWall Introduce Immersive Social Workouts to Activity Parks and YMCAs
BY: FG Team
13 February 2018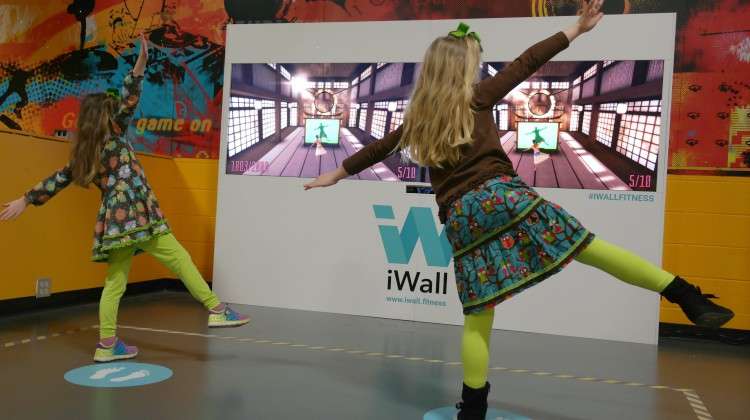 images: CSE ENTERTAINMENT
The iWall and tapWall interactive gaming platforms introduce fun, social active games to activity parks and YMCAs, offering memorable gaming experiences and increasing the sense of community.
The iWall and tapWall active gaming walls deliver unique experiences to activity parks, fitness clubs and YMCAs combining digital technologies with competitive motion games to increase visitors' motivation and sense of excitement. CSE Entertainment's innovative fitness gaming platforms are particularly popular among kids and teenagers because they appeal to their fascination with new technologies and help channel their energy into a fun social activity. The products are just as well suited to adults looking for an entertaining new recreational activity that will leave them in good spirits or simply for a way to spend more quality time with their kids.
iWall: Get your game on
The iWall is a fun, versatile exergaming product that turns exercise into an interactive, social experience and lets players become a part of the game. The product introduces playful challenges and competitive play to workouts, with each game delivering a range of specific physical and cognitive benefits.
The iWall is an excellent solution for activity parks, as it allows operators to offer diverse game content with a varied range of gaming options to their customers. The product invites visitors to explore exciting virtual worlds using their body as the controller and to get a good workout while enjoying themselves and having fun. The iWall is suitable for users of any age and fitness level and allows families to exercise together. It offers memorable workout experiences and brings groups together, increasing the sense of community at activity parks and YMCAs.
The iWall is a particularly attractive solution for various events and competitions, where it can serve as the centrepiece and offer a fun, social experience for everyone. Its accessibility and compact size make it an excellent addition to any club or activity park, as it does not take up too much space and it is so simple to use that even the youngest family members can play the games unsupervised.
tapWall: Activate your body and mind
The tapWall reaction wall is a next-generation active touch screen gaming solution for the whole family. Designed to engage both the body and the mind, the product improves a wide range of skills, including reaction time, agility, coordination, visual tracking, sequencing and memory skills. All the games available with the tapWall also challenge players to use their upper body and improve their hand-eye coordination.
Developing a good reaction time, agility and decision making skills has enormous benefits, both in athletic activities and in daily life, as these skills are critical to preventing injuries and falls. The games help improve players' overall ability to respond quickly and efficiently to different situations and prevent accidents before they happen.
The tapWall uses infrared sensors, accurate touch technology, real-time audio and visual feedback and a 65-inch HD screen to immerse players in exciting gameplay. The system offers a versatile range of gaming options and the games available with it can be played either by a single player or several players at a time. The product challenges players to keep scoring points to reach the top score list or to compete against their friends and family and see how their skills compare to others'. Like the iWall, the tapWall has a simple, intuitive interface and is incredibly easy to use. All players need to do is select a game on the touch screen to start the gameplay. They can use the onscreen menu to try different games or test their fitness level and skills on different levels of difficulty.
The iWall has been installed in five SuperPark activity parks in Finland and will be available at another location this spring. Last autumn, the iWall Parkour: The Finnish Championship Tour was launched in all the locations and was a huge success, with more than 1,000 completed games.
The iWall was also installed at its first U.S. location in January. Members of the Jamerson Family YMCA in Lynchburg, Virginia can now improve their fitness level and stamina by running across rooftops in Parkour, build their upper body strength by destroying meteorites in outer space in Space Shooter, or increase their focus and reaction speed while hitting curveballs in the fast-paced HyperSlam game. The first reactions have been very positive. "It is awesome! Our kids and families love playing the iWall games, and the games make you sweat," said Traci Williams, KidzGym Supervisor, Jamerson Family YMCA, Lynchburg VA, US.
Watch the video below to learn about the benefits of playing Parkour.