Playnetic's Interactive Games Develop Cognitive Skills and Encourage Active Play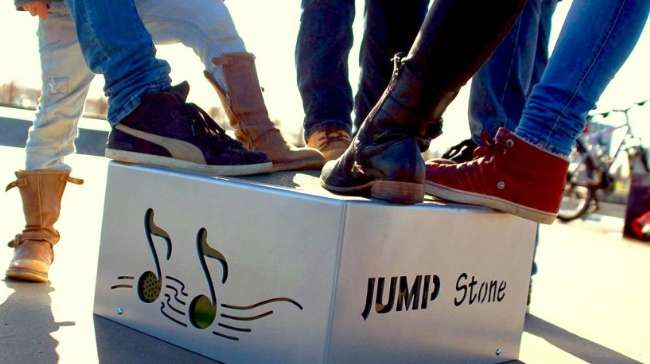 image: PLAYNETIC
Playnetic's interactive, motion-based games were developed to immerse children in a range of fun activities on the playground.
The games encourage kids to be physically active and socialize with their peers while simultaneously developing both their physical and cognitive skills. Using playful sounds, engaging audio tracks and interactive technology, the games challenge kids to run, jump, dance, count, and respond to different sights and sounds.
Some of these games, including JumpStone and GameNetic, were designed specifically to engage children in intense physical activity, while others, like Connect-IT, emphasize social interaction or, in the case of KinectWheel, children's imagination.
The games are vandalism-resistant and safe for children. They run on human power and come with energizing music, different audio options, and a variety of ways to make playgrounds and parks come to life. Watch the video to see Playnetic systems at play.