Sqord Activity Pod Boosts Physical Activity and Healthy Outdoor Play
BY: FG Team
8 September 2017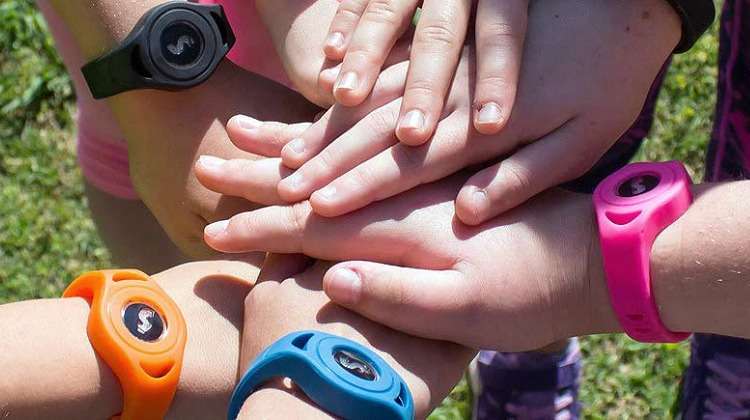 images: SQORD
The Sqord Activity Pod is a wearable activity tracker that encourages physical activity in children and inspires them to socialize and adopt healthy habits.
The Sqord Activity Pod is an activity band developed to motivate children to be more physically active and adopt healthier habits. It tracks active play and all sorts of physical activity and converts it into points to make kids more aware of their activity levels and inspire them to move more. The lightweight activity tracker syncs with a companion app to update children's Activity Points in real time. At the same time, it introduces kids to tons of fun content available through the app.
The free Sqord App encourages real-world activity using virtual characters, awards, points and challenges. Kids can use the app to create and customize their own virtual characters. The more Activity Points they earn, the more they can do with their character. Kids can also use the points to send messages to their friends, challenge them, and compete on weekly leaderboards. For additional motivation, parents can use the app to create awards and set goals for their kids.
Sqord is an excellent solution for groups and has been used in schools and community groups across the United States to promote a healthy lifestyle for kids and boost academic performance. The platform also encourages group communication and safe interaction, as well as friendly competition with other kids. An independent evaluation showed that previously inactive 5th graders who started using Sqord increased their activity levels by 55%. By combining a child-friendly activity band, elements of video gaming and group dynamics, the platform inspires and rewards active play, challenging kids to move more to earn points and unlock a wide range of fun interactive game features.
The Sqord Activity Pod is comfortable, waterproof and extremely resistant. It gives kids the freedom to engage in all kinds of activities without worrying about damaging it. The tracker does not need to be charged every night. It uses a standard watch battery which lasts about 9 months before it needs to be replaced.
The Sqord Activity Pod was developed by Sqord, an award-winning social health company dedicated to inspiring kids to discover the fun in everyday active play and engage in activities that lead to real improvements in health.